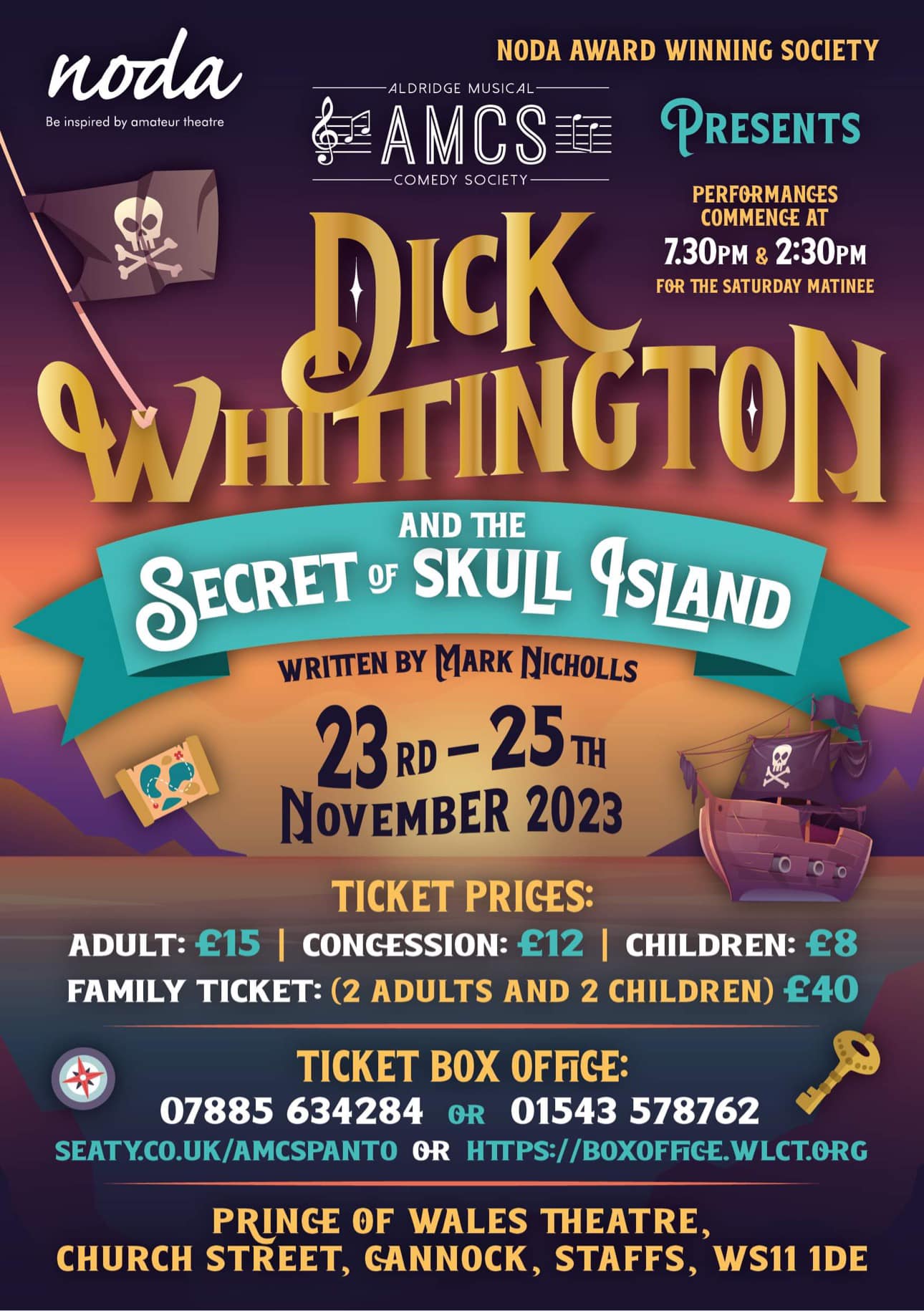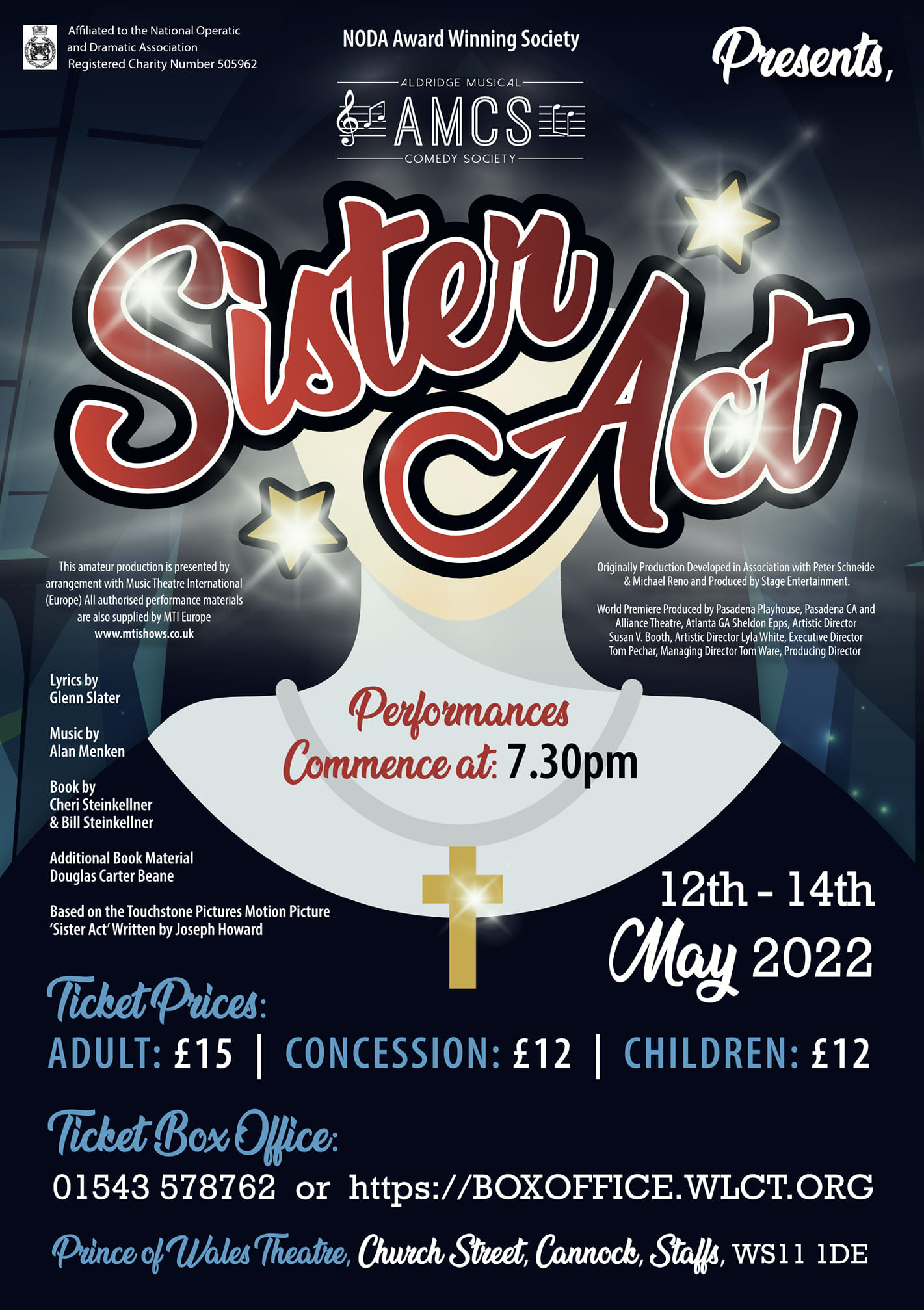 Sister Act
| | |
| --- | --- |
| Date | 12th May 2022 |
| Society | Aldridge Musical Comedy Society |
| Venue | Prince of Wales Theatre Cannock |
| Type of Production | Musical |
| Director | Mark Bayliss |
| Musical Director | Mark Bayliss |
| Choreographer | Sarah Beckett |
Report
Author: Brian Hirst
It took two years to get this production to the stage but it was worth waiting for. The joy of the cast in being back was infectious and the audience loved every minute of it. The structure of the show means that it is a slow starter whilst the main characters are introduced. It is important during this time that the performers establish themselves. They did this very successfully. Chloe Robinson (Deloris van Cartier) told about her frustrations and aspirations in the songs Take me to Heaven and Fabulous, Baby! And delivered them with conviction. She was well supported in these numbers by Emma Wallage (Michelle) and Lucy Pountain (Tina). The role of Mother Superior was in the very capable hands of Helen Bodley and she sang and acted the part with conviction. A lot of the physical humour is entrusted to Ashley Brown (Curtis Jackson) and his 'henchmen' Michael Mannion (TJ), Antony Britt (Joey) and Matthew Britt (Pablo). Their ineptitude, as gangsters, was superbly illustrated by TJ, Joey and Pablo in the routines and singing of When I Find my Baby and Lady in the Long Black Dress. Ashley also showed a richness of voice both in speaking and singing. I must compliment Beth Flint (Sister Mary Robert) as she developed her character from 'shrinking violet' to leading light in some of the big chorus numbers and her delivery of The Life I Never Led. Richard Beckett was excellent in the role of Eddie Souther. His character tugs at the heartstrings when the audience realise that he has feelings for Doloris. He has a strong singing voice and he showed this off in I Could be That Guy. There were some amusing cameo parts within the large chorus of nuns from Linda Georgiou (Sister Mary Theresa), Gaynor White (Sister Mary Patrick), Kerry Flint (Sister Mary Lazarus) and Claire Oatley (Sister Mary Martin-of-Tours). Ian Kendrick gave a good performance as Monsignor O'Hara as he tried to disguise how much he was enjoying the change in the church music.
The chorus singing from the nuns was very good with some harmonies to delight and couple this with some slickly executed dance routines it made for an unmissable evening's entertainment.
Good set, lighting and sound plus a sympathetic band all added to a good show. Well done.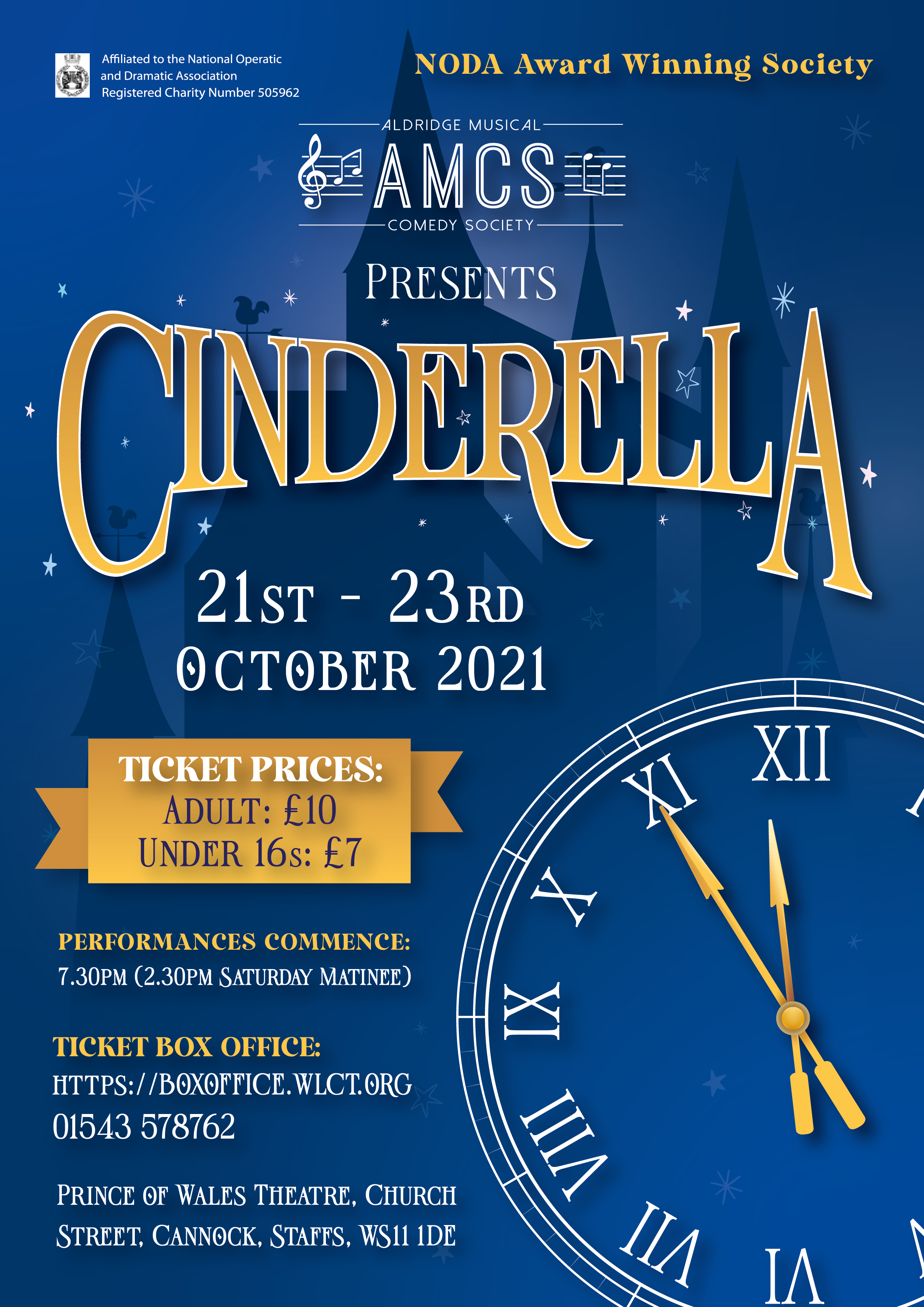 Cinderella
| | |
| --- | --- |
| Date | 21st October 2021 |
| Society | Aldridge Musical Comedy Society |
| Venue | Prince of Wales Theatre Cannock |
| Type of Production | Pantomime |
| Director | Antony Britt assisted by Julie Lamb |
| Musical Director | Mark Bayliss |
| Choreographer | Sarah Beckett |
Report
Author: Brian Hirst
This was a version of this well-loved pantomime with a twist in the tale. It was written and directed by one of the society's members, Antony Britt. He also played one of the principal characters. I liked this version and the slightly different ending worked well for me.
There were plenty of typically corny pantomime gags, some old and some new. At times the pace was a little slow but I am certain that it will speed up as the week progresses. I am sure that the cast were glad to be treading the boards again and we, the audience, were pleased to be sharing it with them.
Cinderella (Gaynor Ball) and her Prince Charming (Michael Mannion) worked well together in song, dance and characterisation. This was particularly important as the audience needed to see that Cinderella was torn between the Prince and Buttons. There was also a strong performance from Chante Williamson (Buttons). A pantomime needs humour and there was an abundance of it from Antony Britt (Deichmann) and Matthew Britt (Brantano). There was also plenty of humour and good harmony singing from Cinderella's step sisters Chardonnay (Bethany Graves), Prosecco (Michelle Orton) and Spumante (Lucy Pountain). Into this mix add Madame Waitrose (Sarah Hinkley), Baron Hardup's wife, and Madame Lidl (Emma Wallage), her sister and housekeeper at the hall and more fun ensues. These last two are seasoned performers and they sparkled here again. Charming's manservant, Dandini, was superbly played by Richard Beckett who showed what a fine singing voice he has. There was good support from Mikee Evans (Baron Hardup) and Derek Somers (King). I was particularly impressed by Catherine Hooper (Bonnie and—–!) as she played two very different roles in this production and moved seamlessly from one to the other. She showed off her fine singing and dancing skills. The kitchen kids were amazing and looked to be thoroughly enjoying themselves.
The choreography was excellent and its execution by principals and chorus was slick. There was some extremely strong singing from principals, ensembles and chorus all displaying confident harmonies. The whole production was supported by colourful costumes, appropriate scenery, good lighting plot and well-balanced sound. The ensemble in the pit was supportive and sympathetic throughout and the whole production provided a good evening's entertainment. It's good to be back. Well done!