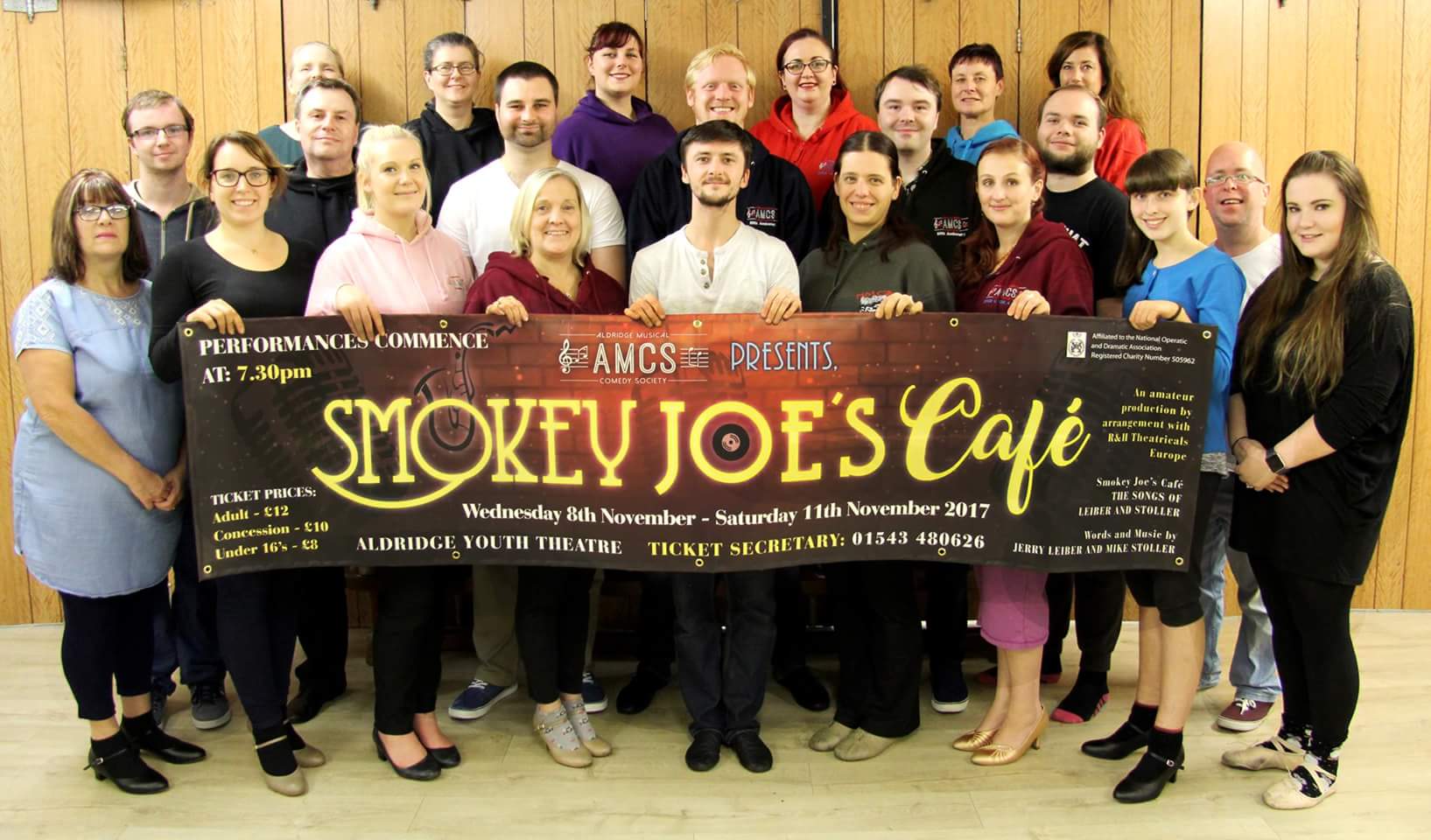 Aldridge Musical Comedy Society, or AMCS for short, is a Drama and Theatre group that prides itself on musical prowess and acting talent. Formed in 1967 in a corroboration with Brownhills, we have performed over 70 shows in a wide variety of theatres in the West Midlands area.
Recently we celebrated 50 years since our inception with 'Fabulous at 50' in May 2017 at the Prince of Wales Theatre in Cannock. A marvelous production showcasing over 20 numbers chosen from past performances. Most recently we performed the musical revue 'Smokey Joe's Cafe' in November 2017 at Aldridge Youth Theatre producing a display in equal to magnificence to the genius of Leiber and Stoller's repertoire.
For the first time in our history in 2018, AMCS will be performing one of the most famous and loved musicals of all time… West Side Story!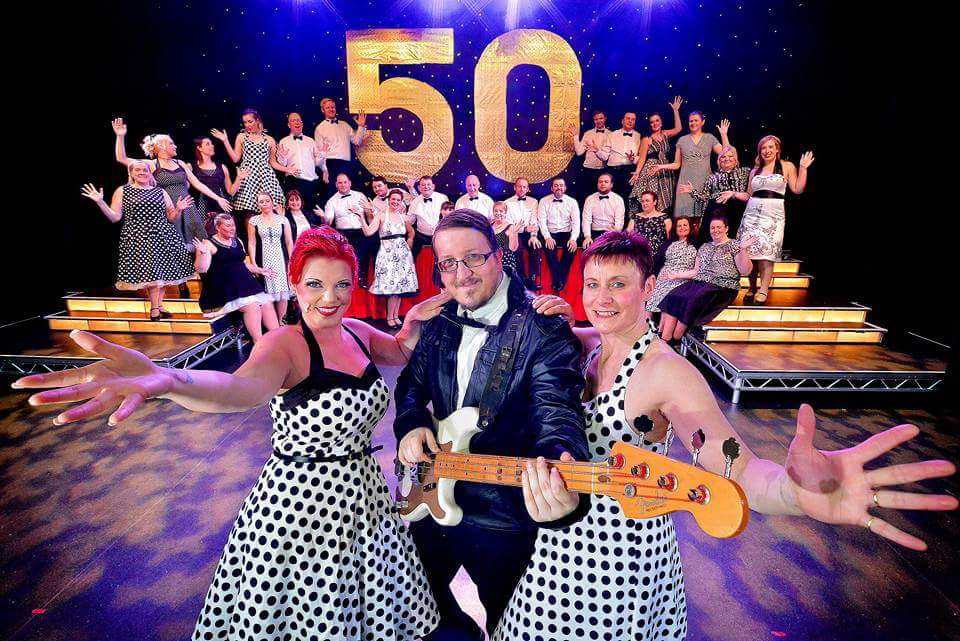 This 50th anniversary celebration was full of good singing, excellent choreography, colour and energy. The company certainly celebrated in style. The concert opened with One Day More which is usually associated with the closing number but it set the tone for the evening. Every solo item showed what a wealth of talent exists within the group and it would be unfair of me to single anyone out for special mention. Paul Leddington led the men in a rousing rendition of 'There is Nothing Like a Dame' from South Pacific and the ladies responded with 'Honey Bun' led by Chante Williamson. There were some well sung, delivered and choreographed ensembles but the choreography really came into its own in the full company numbers particularly 'Flash, Bang, Wallop' which closed the first half and 'There's No Business Like Show Business' and 'All Shook Up' to close the show. The first act featured a well written and funny sketch about the society committee trying to decide on the next show and the second act had a surprise in that the Musical Director took part in an Irish Dance number. The programme was well thought out to give a well balanced style of music featuring a good mix solos, duets, ensembles and chorus numbers. There was sympathetic support from the pit and it was well lit and the sound balance was good. It was an evening that the society should be justly proud of and things certainly look good for the next 50 years! – Brian Hurst (NODA District 11)
AMCS is always accepting new members into our family, and there are many ways you can go about this.
We rehearse at Keeling School of Dance every Wednesday at 7:30pm until 10:00pm. Why not pop along and have a chat with us?
KEELING SCHOOL OF DANCE
16A HIGH STREET
ALDRIDGE
WALSALL
WS9 8LZ
Alternatively, you can Like our Facebook page and message one of our admins for more information. Contact any of our Committee members and they will be sure to point you in the right direction.